I'm Gavin White a Nottingham based Wedding Photographer.
I have nearly 20 years experience in Photography. I began my journey developing film in the dark room at Walsall college while studying an A level and then a BTEC Diploma.  I gained top marks with an A and a Distinction. I went on to gain a high-level Bachelor of Arts Degree with Honours at the University of Derby. 
I have displayed art and photographic works in numerous Art Galleries, Exhibitions and Museums. 
I'm super passionate about photography.  Being a Photographer isn't just a job for me, it's a calling!  My clients aren't just numbers to me, I pride myself on delivering a premium quality service for a great price. I always try to go above and beyond to make sure I exceed your expectations.
Here you can see me below, with my two 'babies'!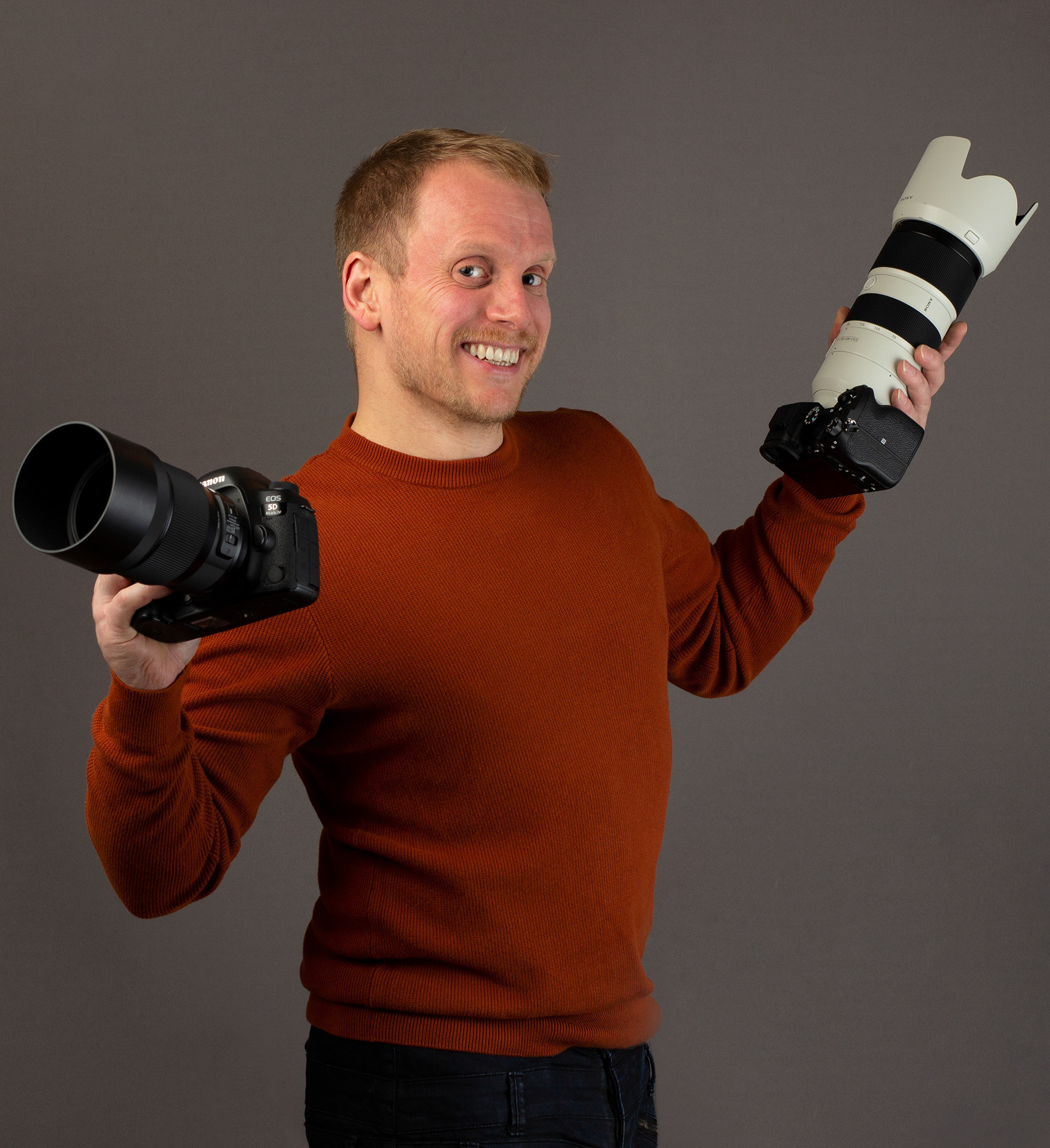 I have top of the range cameras and lenses, along with a portable lighting system. This enables me to ensure you get high-quality imagery, that can be printed on a large scale and hold amazing detail. 
Both of my cameras record simultaneously to dual memory cards, meaning that if there happened to be a malfunction, your precious images would still be protected.
I'm flexible with styles of wedding photography and I approach every wedding individually based on your wishes.  This can be a variety of candid, formal, directed, documentary and spontaneous moments.
It would be an honour to be your wedding photographer on your special day, please use the contact button below to make an enquiry.
It would be great to have a chat with you about your needs and provide you with some further information. 
I'm also happy to arrange a phone call and meet in person. Please use the contact from via the button below.